Roo is at it again. He hopped at the chance to be on my first Easter card. He was so excited that he had to have a complete makeover. He now has new arms and paws that have nails. Before I know it he'll want to have a manicure every week. LOL. He hopped right into his bunny ears and even put on a cotton tail for his photo shoot. Roo was created in MTC. His Easter outfit, basket, bow and eggs were also created in MTC. His cute face was stamped with Peachy Keen Critter set. I used Spellbinders label 8 dies for the layers and sentiment and used the negative layer on the inside of the card. Roo was popped up with dots and I used TH distress tea die ink around the edges of Roo and the sentiment. The base of the card is 4.50 x 6.50 and was embossed with the cuttlebug embossing folder large bubbles and I used my go to favorite Swiss Dots embossing folder on both the inside and outside yellow layers. The paper was from Recollections Easter Cardstock I picked up at Michaels and the yellow cs is from Pastel Colorbox pak from Walmart. Here are some pictures of Roo's before and after as well as the finished card. As always all comments are read and appreciated. Follow me and I'll come visit you too. Thanks for stopping by today.
I just loved the colors on this jellybean paper I got at Michaels.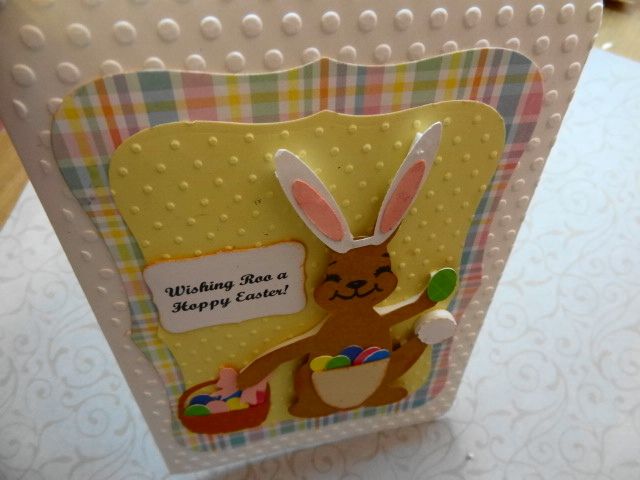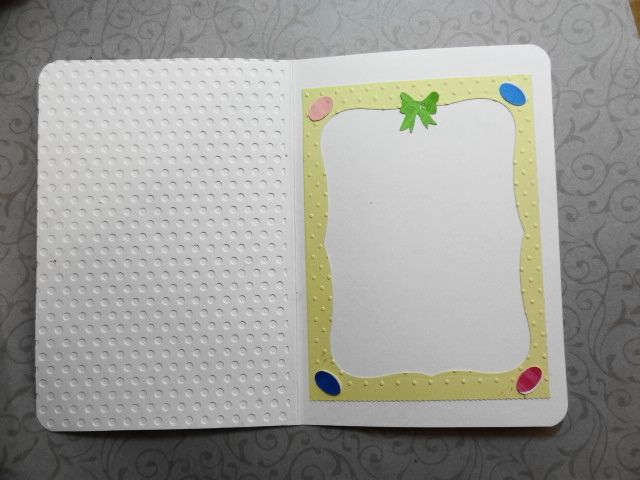 Here are some before and after pix of Roo's makeover.
Entered in the following challenges:
Challenges 4 Everybody:
http://challenges4everybody.blogspot.com/
Partytime Tuesday:
http://partytimetuesdays.blogspot.com/